'Farm Radio International' for Africa's Small-Scale Farmers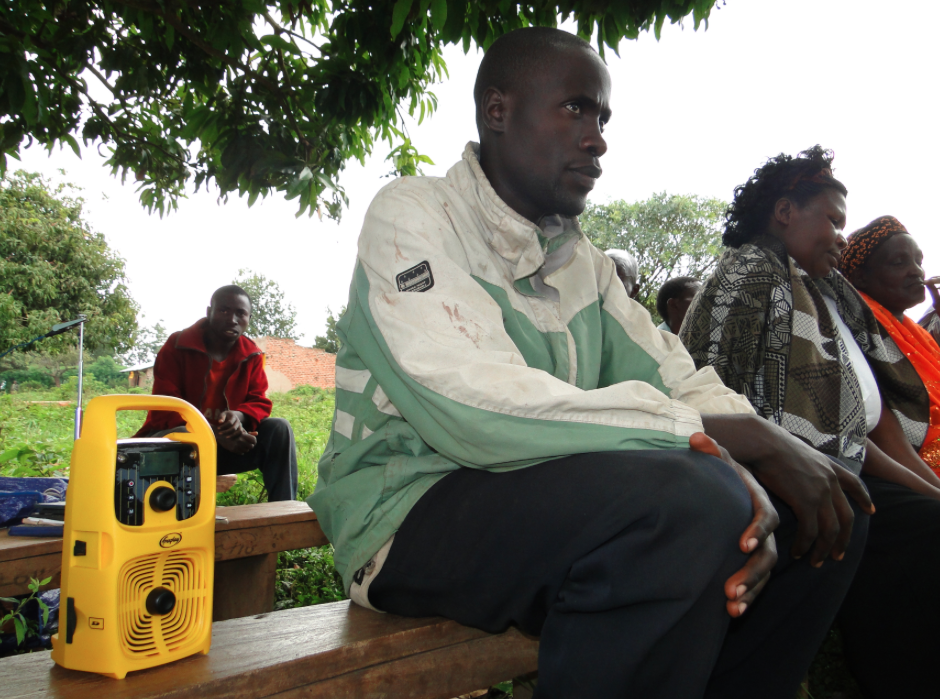 Source: ASHC
CCARDESA intends to be a regional knowledge hub, brokering agricultural information and research across the Southern African Development Community (SADC) region. This mission includes engaging with national and local-level extension and providing these stakeholders with tools and knowledge products that cab be applied to their daily work.
Farm Radio International (FRI) also aims to provide agricultural information to rural populations by producing and distibuting agriculturally focused radio programmes to local radio stations. FRI is a non-profit organization dedicated to helping African farming families and rural communities fight poverty and enhance food security. What makes FRI an effective organization, is radio's continued relevance in rural areas of Africa. Up to 76% of farmers in Africa have access to a radio including in the most remote communities on the continent. Radio also an effective medium as it reaches everyone including women and men, young and old, and even those you can't read or write. FRI's programming is presented in a number of local languages. A good radio program can be the difference between a good harvest and a bad one, health and hunger. FRI's programmes are shared with hundreds of partner radio stations, helping them reach millions of African farmers. CCARDESA encourages stakeholders and smallholder farmers in the SADC region to tune in and listen to RFIs excellent programming when possible. 
For more information on Farm Radio International's programmes please visit their website: http://www.farmradio.org
Knowledge Product Inquiry:
If you wish to find out more about CCARDESAs agricultural knowledge products, please contact CCARDESA using the contact details provided below.
About CCARDESA:
The Centre for Coordination of Agricultural Research and Development for Southern Africa (CCARDESA) was founded by SADC member states to harmonise the implementation of agricultural research and development (R&D) in the SADC region. CCARDESA intends to promote innovative research, technology generation and adoption for sustainable agricultural development through affective partnership and capacity building.
"A food secure and prosperous Southern African region with vibrant rural livelihoods."
For more information on CCARDESA and its products, contact the following:
Centre for Coordination of Agricultural Research and Development for Southern Africa (CCARDESA), 
Dr Baitsi Podisi CCARDESA;
+267 391 4997 
(UTC/GMT +2hours)
For release on DGroups, Facebook and News on CCARDESA website.