2019 High Level Policy Dialogue Debates the Need for Resilience of the Agriculture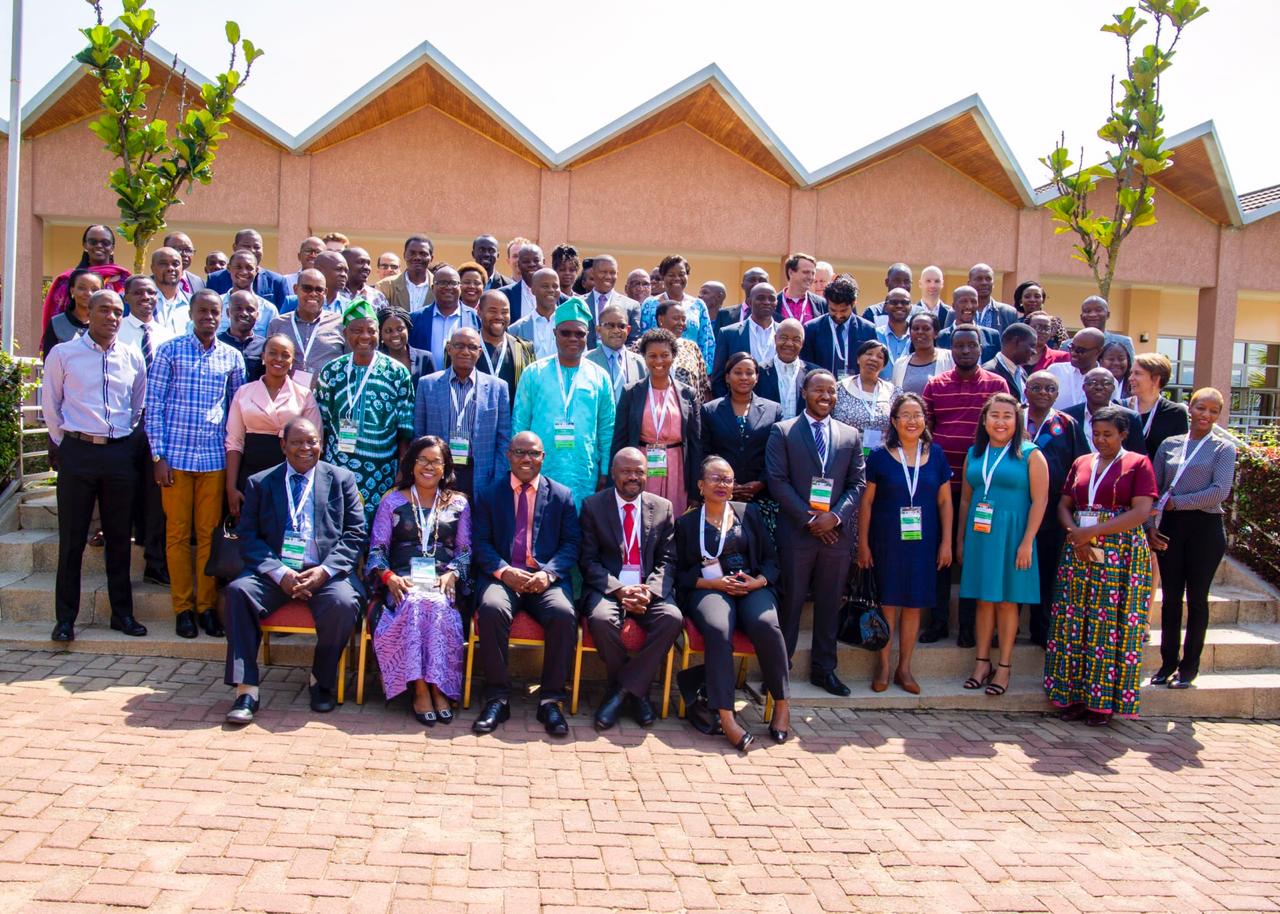 The Centre for Coordination of Agricultural research and Development for Southern Africa (CCARDESA) participated in the 2019 High Level Policy Dialogue on Enhancing Climate Resilience and Food & Nutrition Security held from the 5th to the 7th of November in Kigali, Rwanda.
The policy dialogue brought together state and non-state actors, to include policy, research institutions, universities, farmer organisations, agri-business, agricultural financiers, civil society, policy makers, oversight bodies and the media.
This collaborative effort which included contribution from CCARDESA alongside SADC Adaptation to Climate Change in Rural Areas in Southern Africa (ACCRA) programme and other partners, was aimed at providing a platform for multi-stakeholder dialogue on food, agriculture and natural resources (FANR), focusing on the need for resilience of the agriculture sector in the face of climate change and related risks, and addressing the challenges of malnutrition.
Whilst agricultural development is fundamental to achieving many of the Sustainable Development Goals (SDGs), African Union's Agenda 2063, and commitments under the Malabo Declaration, agricultural productivity on the continent remains low.
According to Chairperson of the Board of Governors for Food, Agriculture and Natural Resources Policy Analysis Network (FANRPAN), Professor Sidi Osho, these events happen to discuss and recommend best practices to enable policy makers to take informed decisions.
Professor Osho  stressed that "Our goal is to look at favorable processes, work with stakeholders in agriculture which include research institutions, farmers and other stakeholders so that we can increase production; looking at climate smart agriculture,  to improve food production, good models that will improve agricultural value chains, and bring healthy food to the table".
The topics of the dialogue were divided in two major thematic areas, namely: (1) Climate Smart Agriculture (CSA) and (2) Agriculture - Nutrition Nexus.
Under CSA, the dialogue covered sub-topics such as: (1) Linking early warning systems to response mechanisms; (2) Supporting climate change adaptation decisions through scenario planning; (3) Fostering investment for scaling up climate smart agriculture; (4) Equity and community management in smallholder irrigation schemes; and (5) Creating opportunities for mitigation.
Under Agriculture-Nutrition Nexus, discussions highlighted sub-topics such as: (1) Maximizing the nutritional impacts of agricultural development programmes; (2) Alternative approaches to delivering nutrition; (3) Support to on-farm and post-harvest loss management; and (4) Creating a conducive policy environment to enable agriculture markets work for poor rural farming households.
On behalf of CCARDESA, Dr Baitsi Podisi, Research & Advisory Services Thematic Coordinator, Dr Hanna Sabass, ACCRA Project Manager and Dr Nathaniel Mtunji, ACCRA Senior Technical Adviser participated in the dialogue.
Some follow-up articles highlighting the dialogue outputs will be shared via the CCARDESA IKCM platform soon.