Africa Rice Centre launches app to help African rice farmers beat weeds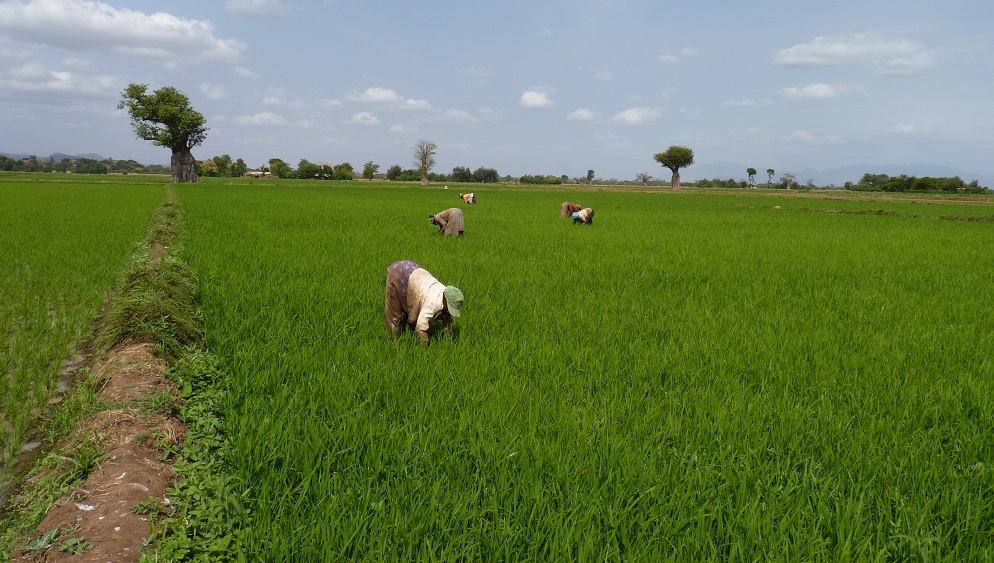 Source: R. Raman, Africa Rice
CCARDESA encourages climate smart agriculture practices in rice agriculture with the express intention of increasing resilience to climate variability, and increasing productivity/yield for rural farmers, while reducing greenhouse emissions. This is demonstrated through national and local-level extension tools like Knowledge Product 04 (KP04): Best Bet Climate Smart Agriculture Options for Rice in SADC.This useful Options Paper presents Best Bet Climate Smart Practices and Technology options for rice production in the SADC region.
Another example of climate smart agriculture tools to support rice farmers is the Africa Rice Center (Africa Rice) -'Rice Advice Weed Manager'. This tool is designed to support African rice farmers with best practices for weed management in field, deployed through a smart phone app.
Weeds in sub-Saharan Africa have resulted in yield losses in rice, amounting to at least USD 1.5 billion per year. Research by Africa Rice and its partners attribute the main losses in rice productivity to weed infestation, and lack of funds to purchase herbicides and mechanical weeders. Improving weed control, combined with good soil fertility management could raise yields by 1 ton per hectare. SADC rice farmers need timely and reliable advice to make better decisions on the most appropriate weed management practices. But, at present, they have limited access to such knowledge products. The WeedManager app provides videos and recommendations for weed control – before, during and after the main rice-cropping season. The app is free and is currently being field-tested with farmers in Nigeria and Tanzania. Africa Rice has the app in English and French but plans to have it in all SADC languages. 
For more information please visit the Rice Today website: http://ricetoday.irri.org/an-app-to-help-african-rice-farmers-beat-weeds/
Knowledge Product Inquiry:
If you wish to find out more about CCARDESAs agricultural knowledge products, please contact CCARDESA using the contact details provided below.
About CCARDESA:
The Centre for Coordination of Agricultural Research and Development for Southern Africa (CCARDESA) was founded by SADC member states to harmonise the implementation of agricultural research and development (R&D) in the SADC region. CCARDESA intends to promote innovative research, technology generation and adoption for sustainable agricultural development through affective partnership and capacity building.
"A food secure and prosperous Southern African region with vibrant rural livelihoods."
For more information on CCARDESA and its products, contact the following:
Centre for Coordination of Agricultural Research and Development for Southern Africa (CCARDESA), 
Dr Baitse Podisi CCARDESA;
+267 391 4997 
(UTC/GMT +2hours)
For release on DGroups, Facebook and News on CCARDESA website.