CCARDESA's 3rd Board Retires On A High Note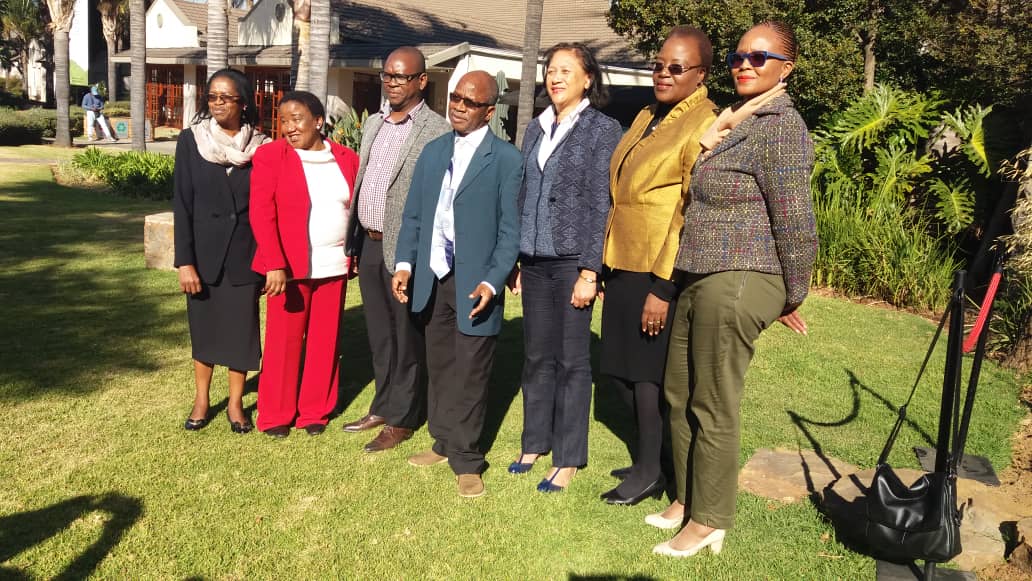 Members of the third CCARDESA Board who took over in early 2017 ended their tenure on a high note during the 22nd CCARDESA ordinary Board meeting which took place on 11-12 July 2019 in Johannesburg. This group concluded their regional assignment of guiding the CCARDESA Secretariat with a great sense of satisfaction from the clear signs that the organisation has clearly regained its lustre as portrayed by its visibility in regional and continental events and active engagement through its information platform.
CCARDESA has gradually won back the confidence of its stakeholders with the growing portfolio of projects that it is implementing in the region. Of note, is it's Agricultural Productivity Programme for Southern Africa (APPSA), it's flagship programme which is gradually expanding from the original three countries (Malawi, Mozambique and Zambia) to 5 with the joining of Lesotho and Angola. The World Bank- funded APPSA programme enables recipient countries to invest in collaborative agricultural research and development by supporting focused technology generation and dissemination, infrastructure and human capacity development around identified national priority commodities. CCARDESA is also promoting smart climate agriculture across regional countries by working with various partners.
The retiring Board has not only overseen the improved governance of the organisation but also the development of its long-term strategy (2020 -2029) and a medium-term operational plan (MTOP) (2020-2024) which will guide the direction of the organisation and its regional agenda. The success and optimism at the secretariat would not have come without the support provided by the SADC Member States that provided support to the organisation at a critical time complimented by the input from the international development partners. Four members of the incoming Board took part in the meeting to facilitate hand-over and familiarisation with current issues before the Board. The new Board is expected to convene its maiden meeting later in the last quarter of 2019.