CCARDESA Hosts a World Bank Implementation Planning Mission for APPSA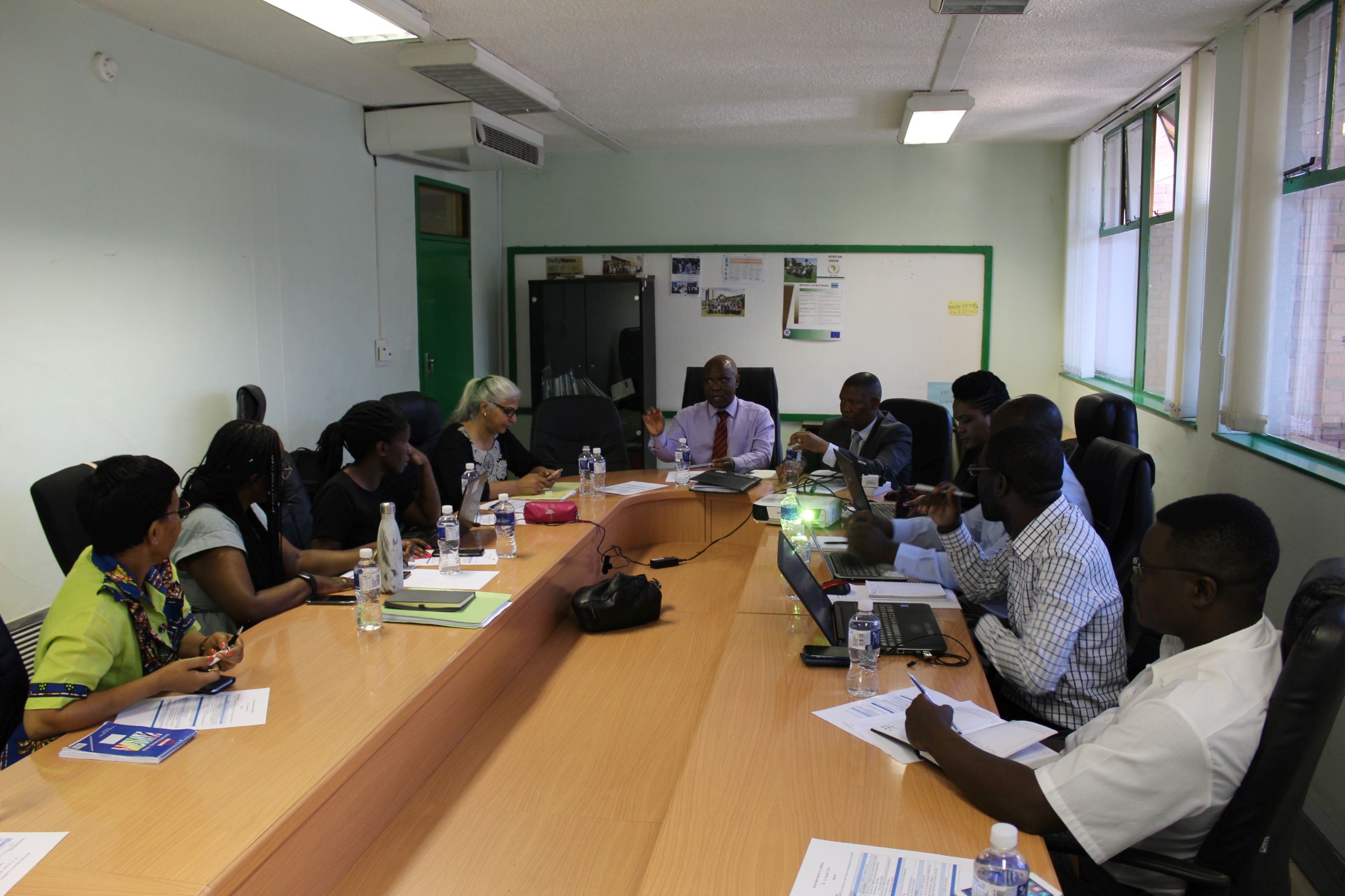 The Centre for Coordination of Agricultural Research and Development for Southern Africa (CCARDESA) hosted a World Bank Implementation Planning Mission on 30th and 31st October 2019, at its headquarters in Gaborone, Botswana. The mission was assessing the status of the implementation of the Agricultural Productivity Programme for Southern Africa (APPSA) programme involving Lesotho and Angola. This mission was also aimed at identifying any bottlenecks affecting project implementation and focused on arming the CCARDESA team with relevant information to plan and implement activities in accordance to the World Bank financial management and procurement procedures.
Dr. Simon Mwale, Acting Executive Director led the discussions with the World Bank team. The focus was mainly on the financial management and implementation of the procurement plan for the Word Bank supported grant to CCARDESA Secretariat and on the activities to be implemented by CCARDESA through the support to be accessed from Lesotho and Angola under their World Bank loans. These two countries recently joined the APPSA programme. CCARDESA has been coordinating a similar programme involving Mozambique, Malawi and Zambia which started in 2013 and is ending this year for these first set of 3 countries.
The World Bank mission that was led by Tahira Syed, Task Team Leader (TTL) for APPSA, based in Washington, accompanied by the Bank Specialists for Disbursement (Sandra Kuwaza based in Kenya), Finance (Tandile Msiwa based in South Africa)  and Procurement  (George Daniel based in South Africa) as well as an officer (Thato Matswe) from the World Bank Botswana country office. The meeting reviewed the CCARDESA entries on the Bank's online procurement system called STEP and the financial reporting processes via the Bank's online system called Client Connection. CCARDESA staff were also sensitized on financial management requirements among others in relation to the new projects that CCARDESA will be implementing under the Word Bank Support.
The project development objective of the APPSA programme is to increase the availability of improved agricultural technologies such as improved seed varieties, agronomic practices, post-harvest technologies and agro-processing technologies in participating countries in the SADC region. APPSA activities at regional level involve; undertaking overall facilitation activities such as: (1) planning, monitoring and evaluation activities related to regional collaboration; (2) regional exchange of information, knowledge and technologies; and (3) technical assistance and capacity building.