CCARDESA Offers a New Training on Tackling Climate Change in Agriculture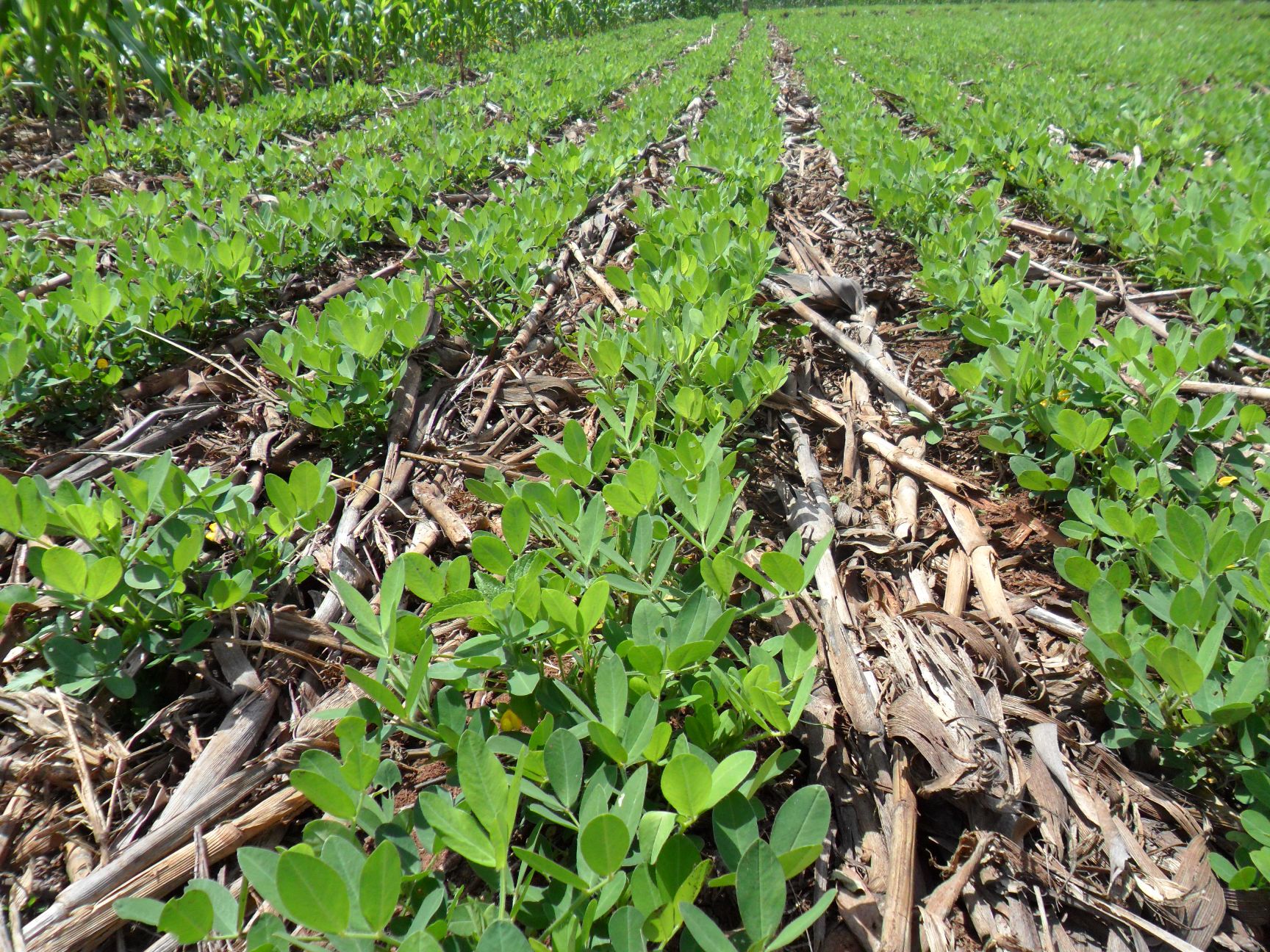 Moisture retention under mulch.
Photo credit: Thierfelder, CIMMYT
Empowering smallholder farmers to improve their production efficiency and adopt sustainable agricultural practices in the face of worsening climatic conditions requires better access to appropriate information and harnessing of emerging climate-smart practices and technologies as they adapt to the climate changes and climate variability. Understanding specific impacts of climate change and climate variability on agriculture and what can be done to address these remains a challenge. This is true not only for farmers, but also for extension practitioners, national decision makers and others who work in the agricultural sector in the SADC Region.
The Centre for Coordination of Agricultural Research and Development for Southern Africa (CCARDESA) aims to support the strengthening of regional capacities and skills for climate change adaptation in agriculture and climate-smart agriculture. It is therefore offering a new training on Tackling Climate Change in Agriculture: Approaches to climate change adaptation and climate smart agriculture in SADC. The training package was developed through the 'SADC Adaptation to Climate Change in Rural Areas in Southern Africa' (ACCRA) Programme together with our partner Gesellschaft für Internationale Zusammenarbeit (GIZ). The package combines different technical modules with a climate proofing tool and its practical application. 
This training package provides an overview of the challenges climate change poses for agriculture in the SADC region and elaborates on relevant concepts of adaptation, mitigation, vulnerability, climate smart agriculture and others. Technical detail is combined with practical examples and good practices to equip participants with hands-on expertise of climate proofing agricultural value chains or systems. The training package is geared towards national and sub-national extension decision makers, multiplicators and practitioners, as well as technical staff in the Ministries of Agriculture or other organisations in the SADC Region. After the training, participants will be familiar with concepts of climate change adaptation, climate smart agriculture and climate proofing, and will be capable to apply such concepts in their individual work contexts. 
The training was first implemented as a regional event in October 2016. It targeted a group of extension practitioners from across the SADC region, who came together for a 5-day training in Cape Town (South Africa).
This training package is now available online for interested parties in the SADC region to apply and adopt.
The modules have been designed so that they can be used independently and flexibly. CCARDESA is keen to support the roll-out of the training package in SADC member states as far as possible. If you are interested in collaborating with CCARDESA on organizing a training in your country, please get in touch.
Detailed materials, including the technical modules and the climate proofing tool are made publicly available on the Southern African Agricultural Information and Knowledge System SAAIKS.
Have we Sparked Your Interest?
If you are interested in collaborating with CCARDESA and ACCRA on organizing a training in your country, please get in touch with the CCARDESA Training Team.