CCARDESA set with its Long Term Strategy and Medium Term Operation Plan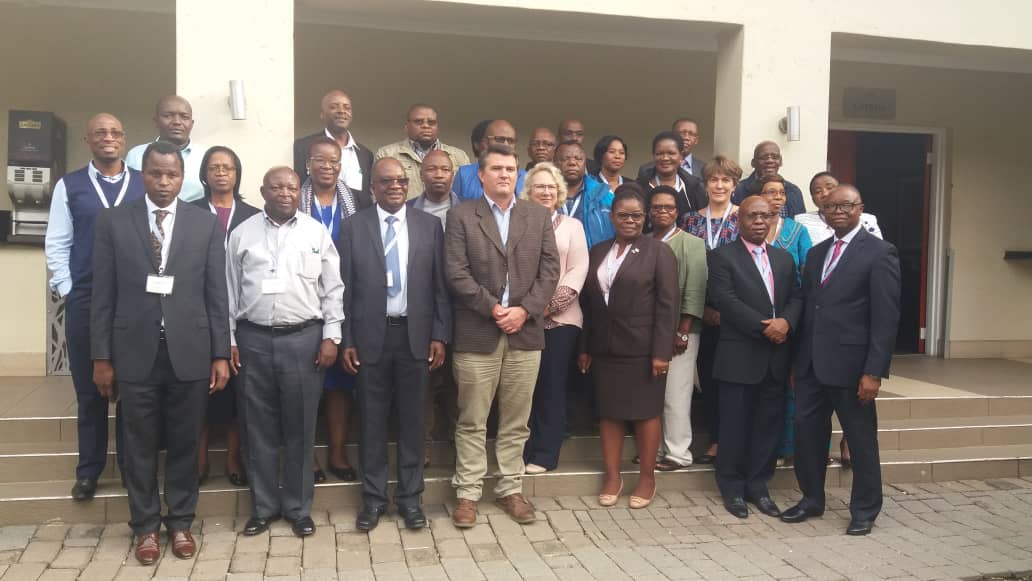 CCARDESA Workshop particpants
"CCARDESA will now position itself strategically in its operational environment by aligning itself to the regional priorities and policies, as well as responding effectively to the changes taking place in the Research and Development environment". These were the resounding words of Professor Abednego Dlamini the vice chairperson of the Board of CCARDESA at the just ended Validation of the CCARDESA 5-year medium-term operation plan and 10-year strategy workshop in Johannesburg yesterday.
He indicated that the workshop is certainly not the end of the process, but rather one of the stages towards completing the development of the Strategy and the Operational Plan.
He was pleased to note that the preparation of the strategy took into consideration the current and projected challenges to agricultural research, which will prove very critical in maintaining CCARDESA's relevance in the next 10 years. Prof. Dlamini stressed that the strategy is a framework through which CCARDESA will apply its resources and strengths to exploit the available opportunities and work towards achieving the mission.
Prof. Dlamini was delighted that CCARDESA settled for a mission statement that is perfectly in line with CCARDESA's core mandate, which is: "To set the regional research and development agenda, mobilise resources, foster collaboration and provide agricultural information and knowledge in SADC".
Being aware that implementation of the strategy required a combined effort from various stakeholders, he urged CCARDESA to make extra effort to strengthen the national structures and networks so that implementation is effective and benefits the target groups.
Prof. Dlamini expressed appreciation to all the stakeholders present and those consulted remotely and consultants who in a short time came up with action plans that will steer CCARDESA on the right regional integration direction.
Going forward, the workshop participants agreed that the secretariat, stakeholders, select technical groups and International cooperating partners would review the medium term operation plan followed by costing it. All this is envisaged to happen in May. Then, the summary strategy will be presented to the council of ministers in May, and the CCARDESA board will approve the long term strategy by July and which will finally lead to the donor conference for the Long term strategy, and Medium-term operation plan.
Prof. Dlamini ended his closing remarks by sincerely thanking the Federal German Ministry for Economic Cooperation and Development (BMZ), through the (GIZ) Adaptation to Climate Change in Rural Areas in Southern Africa (ACCRA) Programme, for providing resources for the development of the CCARDESA Strategy and Medium Term Operational Plan.