Seed Varieties and Maize Treatment with Shamba Shape Up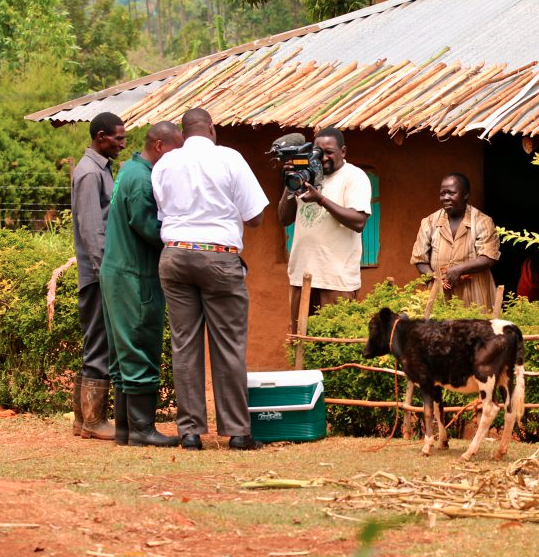 Source: Farming First
CCARDESA introduces various Best Bet Climate Smart options for maize production to assist farmers in determining feasible climate smart solutions including  Knowledge Product 02 (KP02): Best Bet Climate Smart Agriculture Options for Maize in SADC.  This knowledge product provides farmers with a list of practical climate smart options and practices to enhance maize production at various stages in the maize cropping cycle. The list and different practices are aimed to assist farmers in selecting which options best suited to meet their specific needs. 
Similarly, Shamba Shape Uphas developed a serious of multimedia tools including radio, TV and film, aimed to assist farmers with the maize cropping cycle.Shamba Shape Uphas been airing on local TV stations for the past 5-years and is targeted at East African's rapidly growing smallholder farmer audience. Shamba Shape Up engages experts who address issues surrounding livestock, poultry, soil fertility and different crops. Series 1 – Episode 01 of Shamba Shape Updiscusses 'Seed Varieties and Maize Treatment'. The Shape Upteam visit George's farm, or 'shamba', to help him choose the right seed variety to plant to meet his needs, and they explore different maize planting and processing tehniques. 
For more information please visit the Shamba Shape Up website: https://shambashapeup.com/series/series-1/ep-1-seed-varieties-maize-treatment-maize/
Knowledge Product Inquiry:
If you wish to find out more about CCARDESAs agricultural knowledge products, please contact CCARDESA using the contact details provided below.
About CCARDESA:
The Centre for Coordination of Agricultural Research and Development for Southern Africa (CCARDESA) was founded by SADC member states to harmonise the implementation of agricultural research and development (R&D) in the SADC region. CCARDESA intends to promote innovative research, technology generation and adoption for sustainable agricultural development through affective partnership and capacity building.
"A food secure and prosperous Southern African region with vibrant rural livelihoods."
For more information on CCARDESA and its products, contact the following:
Centre for Coordination of Agricultural Research and Development for Southern Africa (CCARDESA), 
Dr Baitsi Podisi CCARDESA;
+267 391 4997 
(UTC/GMT +2hours)
For release on DGroups, Facebook and News on CCARDESA website.