CCARDESA and GIZ ACCRA Hosted Regional Climate Finance and Proposal Writing Training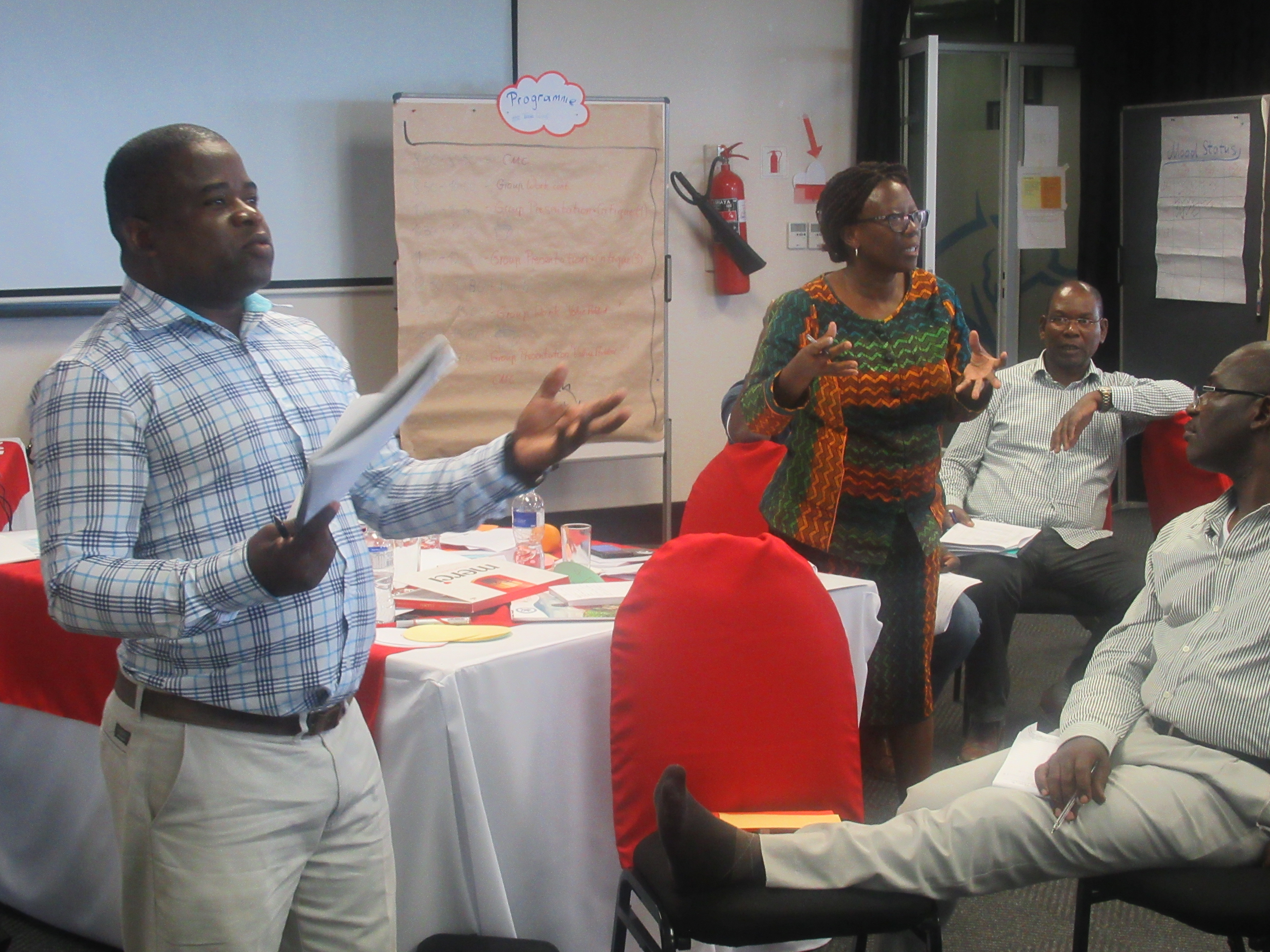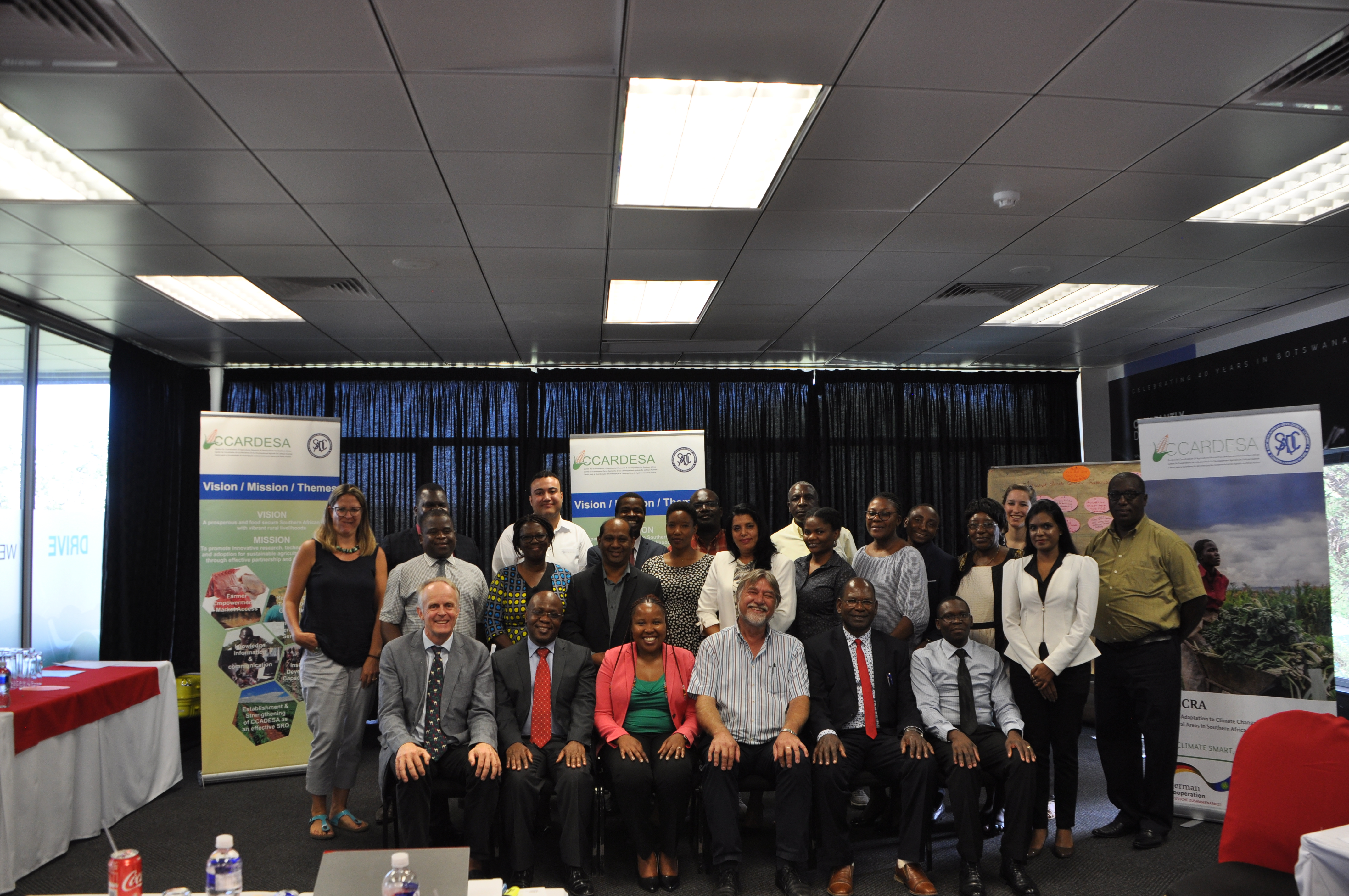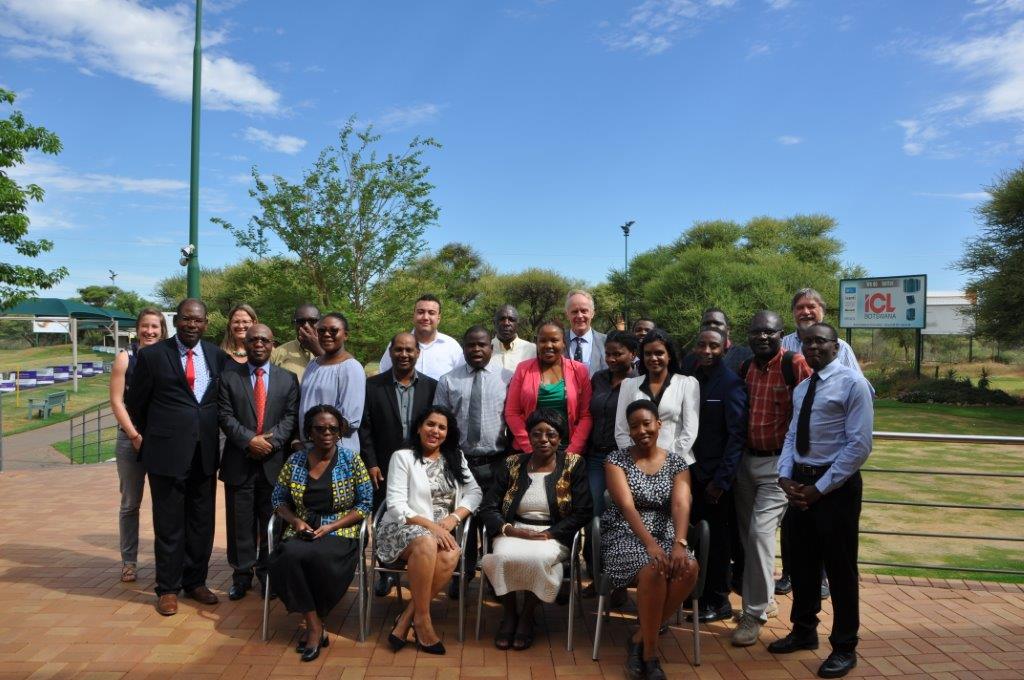 To enhance SADC member states capacities in accessing international climate financing CCARDESA with support from GIZ ACCRA hosted a Climate Finance and Proposal Writing Training in the first week of December in Gaborone, Botswana. Many climate finance mechanisms exist, but how can we use them best to finance a sustainable and climate smart transition of agricultural practices and technologies in Southern Africa? Invited are delegates from the Ministries responsible for agriculture and from those for national planning that have sector and finance/proposal writing responsibilities.
The training allowed participants want to gain an understanding of the landscape of international climate finance mechanisms notably for adaptation and comprehend main principles and logic to access climate finance. They will learn about the principles of establishing coherent bankable investment proposals for climate finance. In recent years the logic of environmental and social safeguards became more important; hence this topic will cover a big space in the agenda. The training will also address main processes for submitting project proposals, such as project cycles and pipelines, and typical assessment criteria that are being applied. An essential part is the examination of a suitable financing programme for a specific project planned and how to take initial steps to conceptualize and structure a respective funding proposal.
The delegates arrived with different experiences, ranging from officials with advanced knowledge in proposal writing to more practice oriented agriculture experts concerned with food security issues. The interdisciplinary approach will bring many different views together and strengthen the cooperation between sectors. With 25 delegates from 13 countries a diverse group will be present, providing a huge potential to learn from each other.
For more information and comments, contact the following:
Centre for Coordination of Agricultural Research and Development for Southern Africa (CCARDESA)
Dr. Simon Mwale
The Acting Executive Director
Ground Floor, Red Brick Building,
Plot 4701 Station Exit Road
Private Bag 00357
Gaborone, Botswana
+267 3914997 Ext 211
"A food secure and prosperous Southern African region with vibrant rural livelihoods."