CCARDESA Hosts Its 23rd Board Meeting in Johannesburg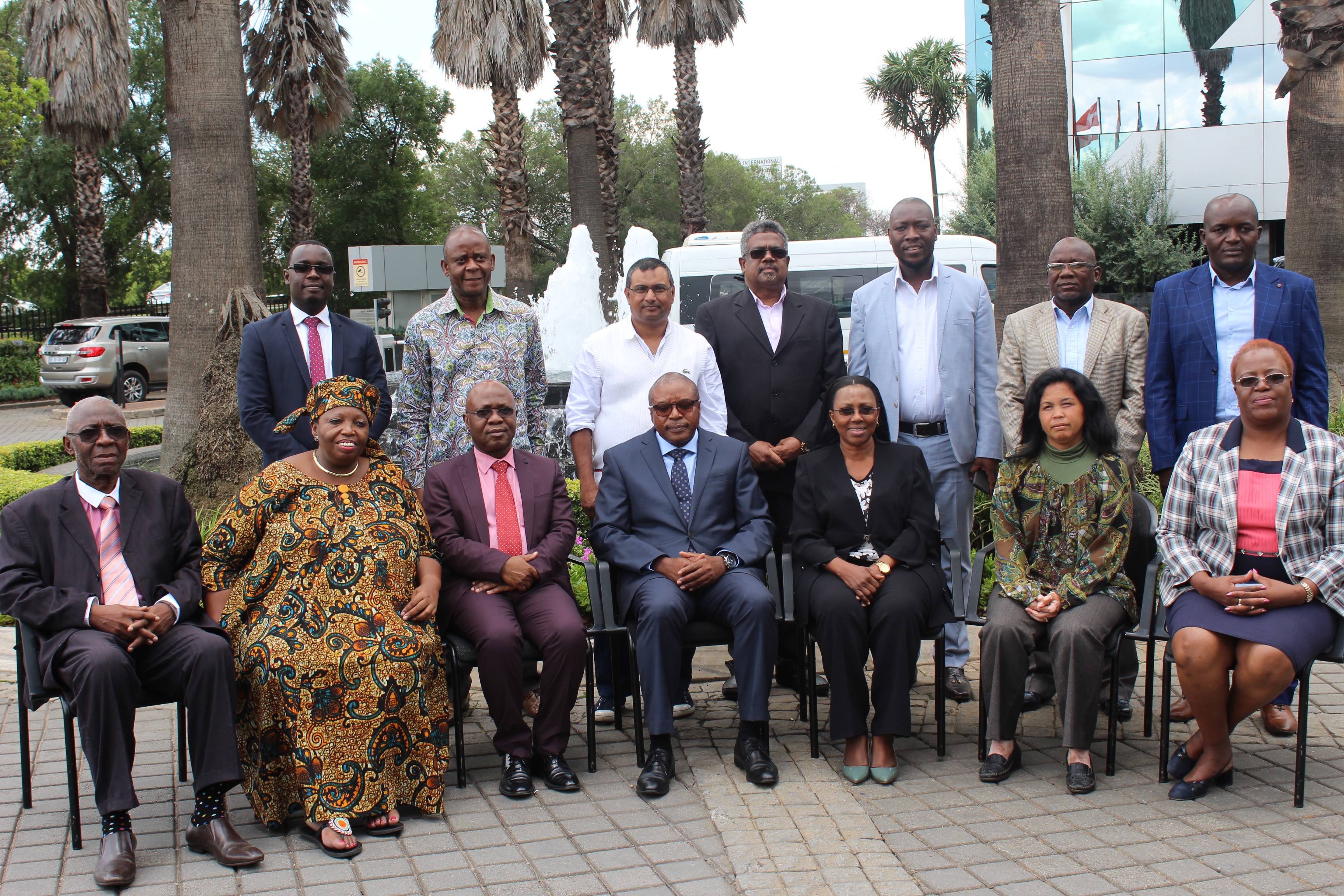 Centre for Coordination of Agricultural Research and Development (CCARDESA) has hosted the 23rd Board Meeting from 10-11 December 2019 in Johannesburg, South Africa.
The Board convenes two ordinary meetings annually in July and December respectively.  However, when need arises, the Board may call for extra-ordinary meetings within the year.
The Board is the governing body of the CCARDESA Secretariat which entails that all the activities that CCARDESA undertakes must be approved by the Board before they are implemented.
In this Board meeting, CCARDESA has provided a detailed progress report on the extent of implementation of the approved activities for the 2019 financial year. In addition to the annual technical progress report, the Secretariat has presented the progress in the drafting of the annual report for 2019, covering all the thematic areas and section of the Secretariat.
In preparation for the new financial year, the Secretariat is presenting the annual work plan and budget for 2020. The work plan has been developed in line with the CCARDESA new Medium-Term Strategic Plan (MTOP) of CCARDESA was approved at the previous board meeting.
During the 22nd meeting, the Board passed 12 resolutions and 7 directives, which the Secretariat has acted upon and will now report progress and headways made towards the implementation of the resolutions and directives.
The board has also received a report on the progress made in filling the remaining 3 positions on the Board and reviewed the revised selection criteria for Board members under HR and governance.
The 2019 financial report and a detailed cash flow projection for 2020 have been presented including an update on the preparations for the 2019 external audit.  The secretariat was optimistic that the board would be happy with its 2019 achievements because it has put in it best output.