CCARDESA Promotes a Joint Concept Note Writeshop under APPSA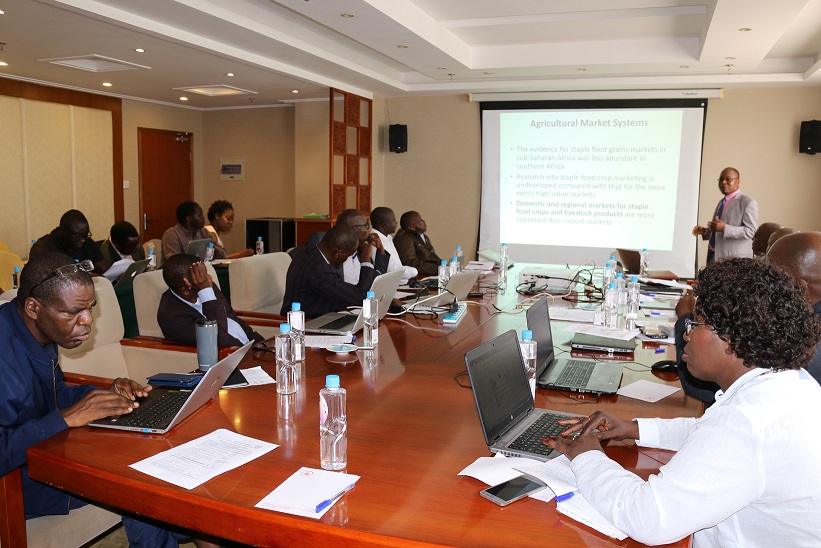 The Centre for Coordination of Agricultural Research for Southern Africa (CCARDESA) is hosting a joint concept note writeshop for Malawi, Mozambique and Zambia, from 20 to 24th of January 2020, at Sogecoa Golden Peacock Hotel, in Lilongwe, Malawi, under the Agricultural Productivity Programme for Southern Africa (APPSA).
APPSA is a World Bank funded initiative coordinated at regional level by CCARDESA and has been implemented since 2013 in Malawi, Mozambique and Zambia. After six years of implementation, APPSA is expected to close by end of January 2020.
The Governments of the Republic of Malawi, Mozambique and Zambia have expressed interest to develop the proposal for the second phase of APPSA. Thus, the purpose of the regional writeshop is to develop a Joint Concept Note that will translate investments in research into ideas, products and innovations that will revolutionize the sector.
It was highlighted that Phase 1 concentrated on generating and initial dissemination of agricultural technologies.
The main emphasis of the second phase is on Agricultural Transformation which should incorporate issues of technology commercialization, mechanization, value chains and market systems. This phase is expected to promote the application of scientific advances as market drivers for solving important bottlenecks hampering the agricultural sector.
APPSA seeks to promote regional collaboration and to put in place mechanisms to encourage technology generation and dissemination across national borders of participating countries in the SADC region. The programme pursued this through (i) supporting regional collaboration in agricultural research, technology dissemination, and training; (ii) establishing Regional Centres of Leadership (RCoLs) on commodities of regional importance, and (iii) facilitating increased sharing of agricultural information, knowledge, and technology among participating countries. 
APPSA was designed to support an initial set of 3 countries and coverage will expand over time to include more countries. Lesotho joined the programme last year and has initiated implementation. Under APPSA, CCARDESA plays a key role in facilitating collaborative work amongst countries and acting as broker for the exchange of information.
Later in week, participants will be joined by a number of stakeholders engaged in agricultural development to discuss on the impact evaluation assessments of APPSA phase 1.