Sub-Regional and Continental Research Organisations Engage to Improve Messaging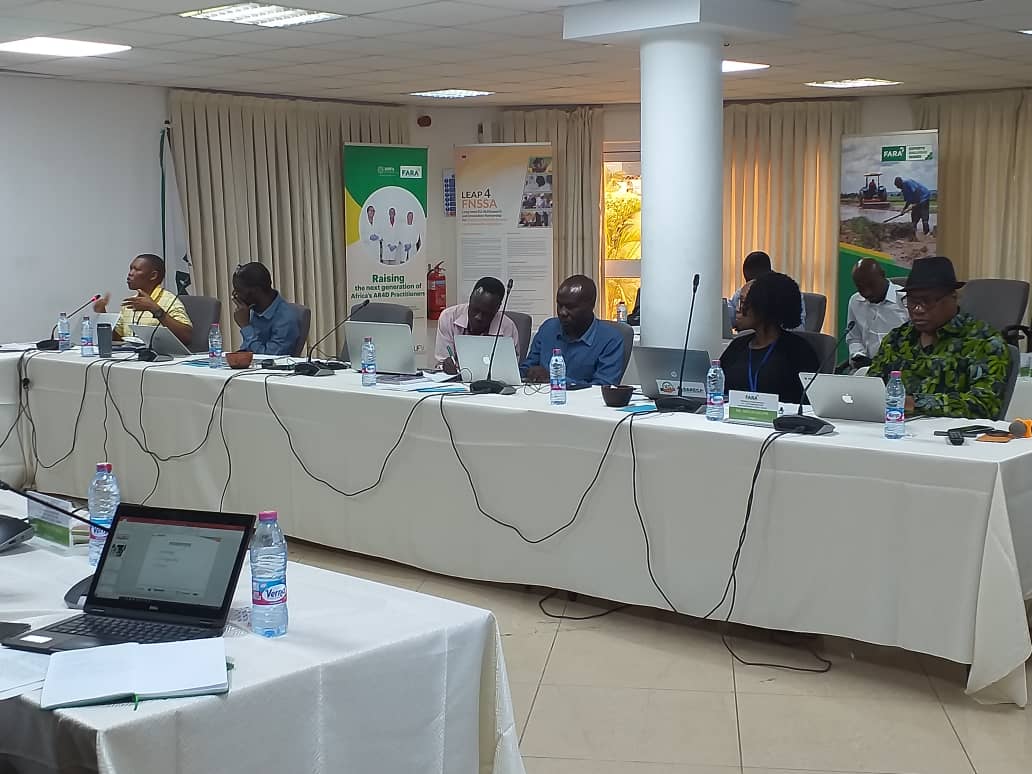 Center for Coordination of Agricultural Research for Southern Africa (CCARDESA) has attended a consultative meeting for Communications Specialists under the CAADP Ex- Pillar 4 Africa Regional and Sub-regional Organizations for Agricultural Research and Innovation (CAADP-XP4) project from 20 to 21 February 2020 in Accra, Ghana. The European Union is supporting these organisations (AFAAS, ASARECA, CCARDESA, CORAF and FARA) through IFAD a period of four years (2019-2023), to strengthen their capacity for them to deliver on their mandates by working collaboratively in a cohesive manner to jointly deliver programmes for improved synergy.
The two-day meeting hosted at FARA Head Office in Accra Ghana is aimed at strengthening the coordination of communication and visibility of the project and its achievements. The meeting will offer the implementing partners to identify activities that can be jointly executed through a well-designed and synchronised strategy that allows for consistent communication of the programme's activities and results at all levels.
Effective communication and visibility are crucial for successful implementation of projects and programmes. In the last decade, there has been a significant increase in knowledge management interventions in development programmes across Africa. 
The new possibilities of electronic databases and communication offer tremendous opportunities for access and exchange of information. However, challenges exist in data exchange, information flows and knowledge sharing among stakeholders in Agriculture. This is due largely, to inadequate capacity in extracting relevant key messages from technical and scientific and research materials, harmonization and efficient leveraging of modern and appropriate communications tools, platforms and networks, for dissemination to key constituents and audiences.
The CAADP-XP4 aims at strengthening the implementing organizations to collectively support African countries in executing the programme interventions at various levels. This is also expected  to  contribute  to  the delivery  of  CAADP  results  through:  inclusive  regional  and  international  partnerships; production   and   exchange   of   climate   relevant   agricultural   knowledge;   effective communication, monitoring  and  evaluation;  promotion  of  systemic and  effective  use of science, knowledge and innovation;  and representation of the sub regional and national organizations at continental engagements. This is expected to ultimately translate to improvements towards the continental attainment of food and nutritional security due to collective actions of key actors in the agricultural innovation system.