CAADXP4, the Lifeline to Malabo & SDGs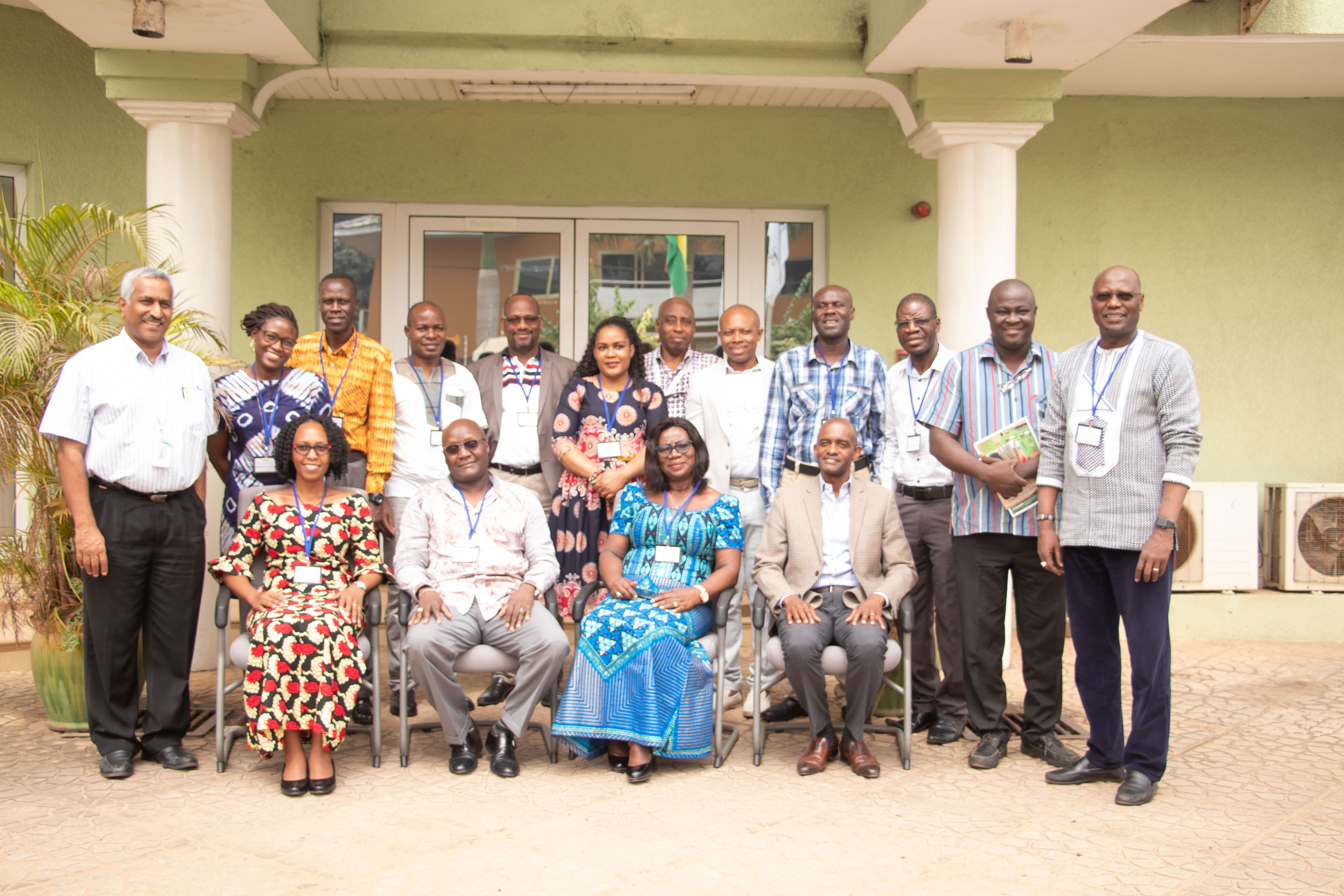 "The Comprehensive Africa Agricultural and Development Programme Ex-Pillar 4 Africa Regional and Sub-regional Organisations for Agricultural Research and Innovation (CAADP-XP4) is an important project that should ensure the continuation of the Main CAADP programme that bring research institutions together," said Dr Irene Annor-Frempong, FARA's Director for Research and Innovation (DRI). She said this at the CAADP-XP4 M&E Specialists meeting in ACCRA, Ghana, where the five organisations implementing the CAADP-XP4 Programme are harmonising their M&E frameworks to ensure smooth data collection and reporting. The meeting is taking place from 13-21 February 2020 at FARA Offices, in Accra, Ghana
 Dr Annor-Frempong emphasised the need to understand the CAADP Framework and what has been done so far as the main lifeline to achieve Malabo and to contribute to the sustainable goals. She urged the CAADP-XP4 Institutions to works together to add to the overall development agenda and the agenda 2063.
When giving the opening remarks, Dr Malu Ndavi, the CAADP-XP4 Project Programme/Lead Technical Specialist (IFAD/IRA) said that the little that can be achieved through this Programme should not be underestimated and can influence and be catalytic to push the decision-makers to understand the importance of agricultural research. He urged the participants to make sure that each output is captured to enable reporting to the European Commission, which is very interested in recording the progress of every intervention.
The CAADP-XP4 will link research and innovation with development initiatives to boost the transformation of innovation in agriculture and food systems to make them more resilient to climate change and better respond to development demands. Its objective is to enable agricultural research and innovation, including extension services, to contribute effectively to food and nutrition security, economic development and climate mitigation in Africa.
The Centre for Coordination of Agricultural Research and Development in Southern Africa(CCARDESA) and its partners comprising of African Forum for Agricultural Advisory Services (AFAAS), Association for Strengthening Agricultural Research in Eastern and Central Africa (ASARECA), Central African Council for Agricultural Research and Development (CORAF) and Forum for Agricultural Research in Africa (FARA) have secured resources from the European Union under the Development Smart Innovation through Research in Agriculture (DeSIRA) initiative to implement a 4-year project in Africa.
This meeting came out of a resolution made during the first CAADP XP4 Technical Committee meeting held in Johannesburg, South Africa in December 2019. The meeting aims to set a firm foundation for establishing a functional M&E System and a vibrant group of M&E Specialists that will work hand-hand with the same understanding to successfully guide the implementation of the project. The participants included representatives from the International Fund for Agricultural Development (IFAD) and the five implementing Institutions, namely, AFAAS, ASARECA, CCADESA, CORAF and FARA.