Gender and Youth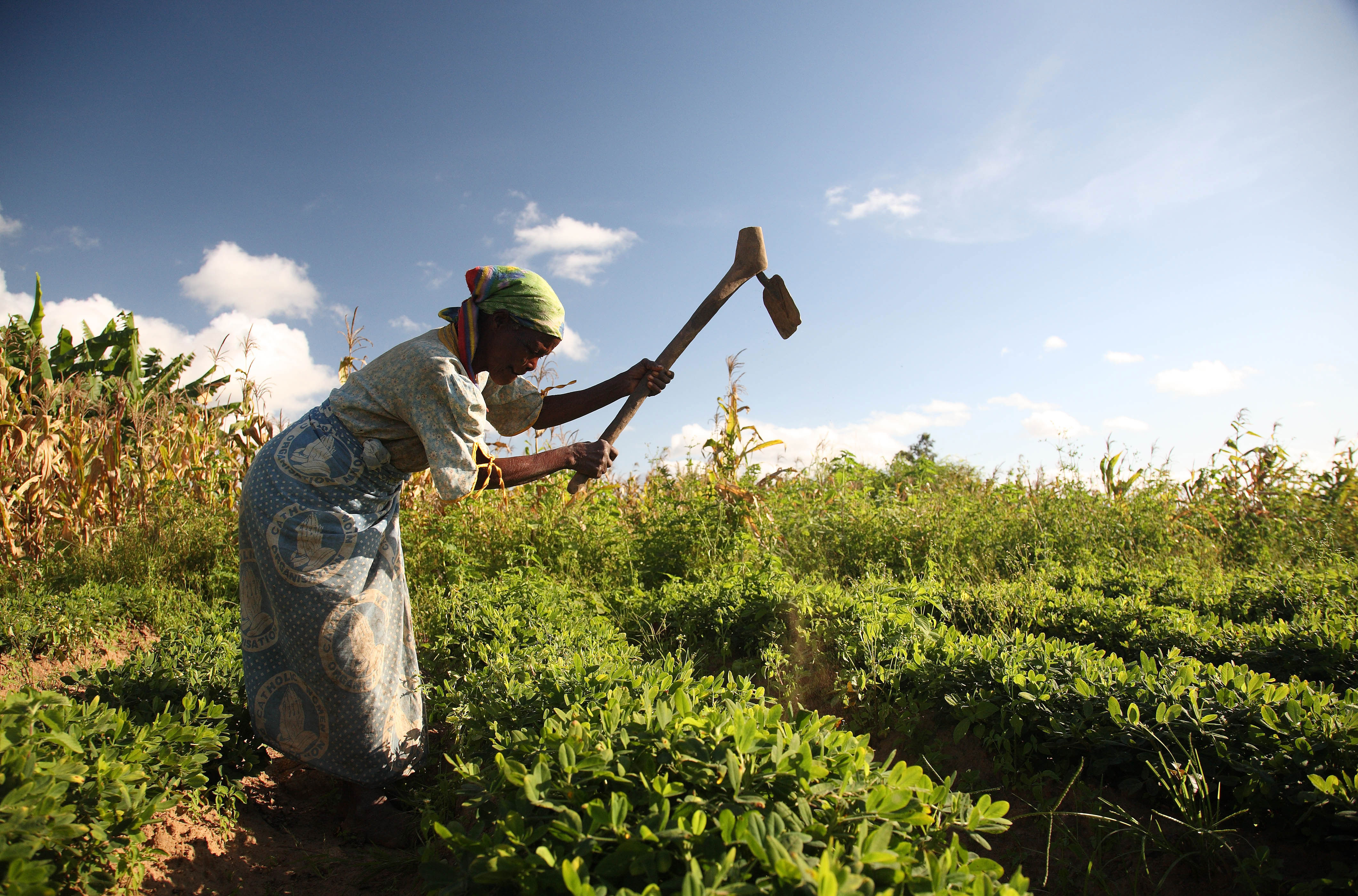 Image Source: ILRI
CCARDESA has included gender and youth among the list of important cross-cutting issues that influence agricultural productivity in terms of farmer organisational capacity, generation of new technologies, advisory service provision and agricultural education systems, and institutional service delivery of AR&D activities in the region.
Gender
Women often have different tasks and are involved in different income generating activities than men. Climate smart agricultural practices that lessen women's tasks and improve their labour productivity and income capacity need to be promoted for enhancing household wellbeing and agricultural productivity.
CCARDESA aims to carry out the following gender specific issues:
Promote service and interventions that lessen women's tasks and improve the productivity (especially labour saving technologies) and income generating capacity
Strengthen knowledge and skills of the NARS in determining gender specific needs, services, and opportunities
Strengthen the knowledge and skills of the NARS to develop technologies that address specific needs, services and opportunities
Through the SAAIKS Knowledge Hub, CCARDESA allocates gender markers on all content to ensure that users are able to understand which content addresses gender needs directly and those which do not.  All content is provided with a gender marker (GM) score:
GM 0 - This knowledge product in no way explores issues relating to women farmers
GM 1 - This knowledge product mentions issues relating to women farmers
GM 2 - Issues relating to gender are a key theme of this knowledge product
GM 3 - The knowledge product is targeted at directly towards women
Youth
Youth in rural settings across southern Africa are moving away from agriculture as a profession. Youth are moving to and turning to employment opportunities in urban settings and leaving agricultural employment opportunities as agriculture is viewed as being a profession of the elderly, retired or the desperate. Agriculture is also viewed as not being financially rewarding.
CCARDESA aims to challenge these perceptions of agriculture through encouraging youth to consider agriculture as a viable employment opportunity, as there are many professional opportunities in the agricultural value chain including research, marketing and extension as well as agro-industry opportunities.
It was in addressing these challenges that CCARDESA hosted a Youth in Agriculture Summit for Southern Africa in August 2015.
Through the SAAIKS Knowledge Hub, CCARDESA allocates youth markers on all content to ensure that users are able to understand which content addresses youth needs directly and those which do not.  All content is provided with a youth marker (YM) score:
YM 0 - This knowledge product in no way explores issues relating to youth farmers
YM 1 - This knowledge product mentions issues relating to youth farmers
YM 2 - Issues relating to youth are a key theme of this knowledge product
YM 3 - The knowledge product is targeted at directly towards youth