CCARDESA Conducts Operationalisation Workshop for the Agricultural Productivity Programme for Southern Africa (APPSA) – Angola and Lesotho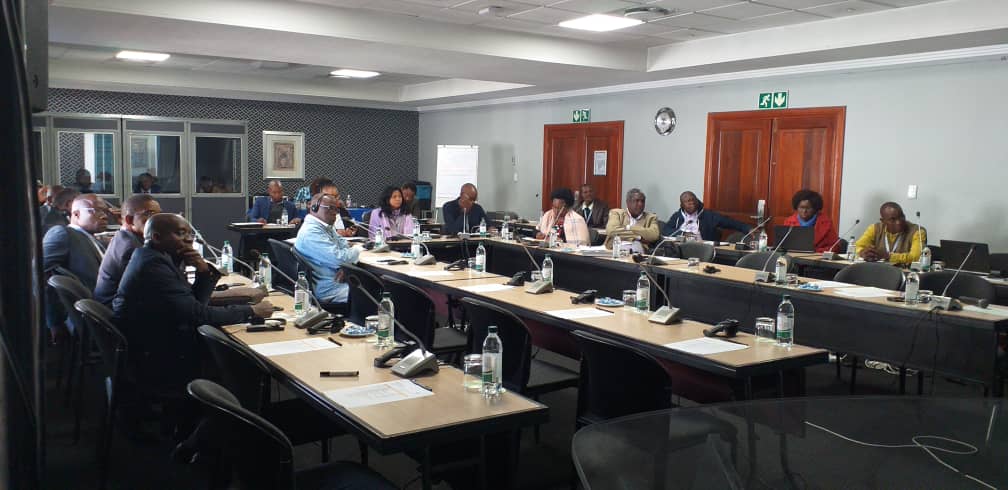 The Center for Coordination of Agricultural Research and Development (CCARDESA)'s Agricultural Productivity Programme for Southern Africa (APPSA) is excited to report that two countries Angola and Lesotho have joined APPSA for a six-year implementation period, commencing in 2019.  Lesotho elected horticulture-based farming system as the commodity of excellence while Angola chose cassava-based cropping systems. 
Following the effectiveness of the Project Grant, CCARDESA organised a two-day regional workshop which brings together a small group of technical representatives from the APPSA implementing countries to discuss and agree on project operationalisation issues.  The purpose of the regional workshop is to assist the project team and key stakeholders to understand and take ownership of the project's goals and objectives, as well as finalise preparation of the project's first critical activities.  The Specific Objectives of the Workshop are to:
Facilitate a common understanding of the APPSA programme process

Share lessons in implementation of APPSA to-date

Discuss outstanding operational issues and agree on next steps

Come to a shared understanding about the priority activities in the RCoLs and CCARDESA work plan for the next 12 months
The workshop is taking place at the Birchwood Hotel in Johannesburg between 11 and 12 July 2019. 
Among the participants of the workshop were from the current implementing countries (Malawi, Mozambique and Zambia) who were invited to share specific country experiences and achievements in the implementation of the Project.  Other participants included representatives from other countries interested in joining APSSA including Eswatini, Madagascar and Zimbabwe. The workshop attracted a total number of twenty-five participants.