CCARDESA Exhibits at the SADC Ministers of Agriculture, Food Security, Fisheries and Aquaculture in Namibia.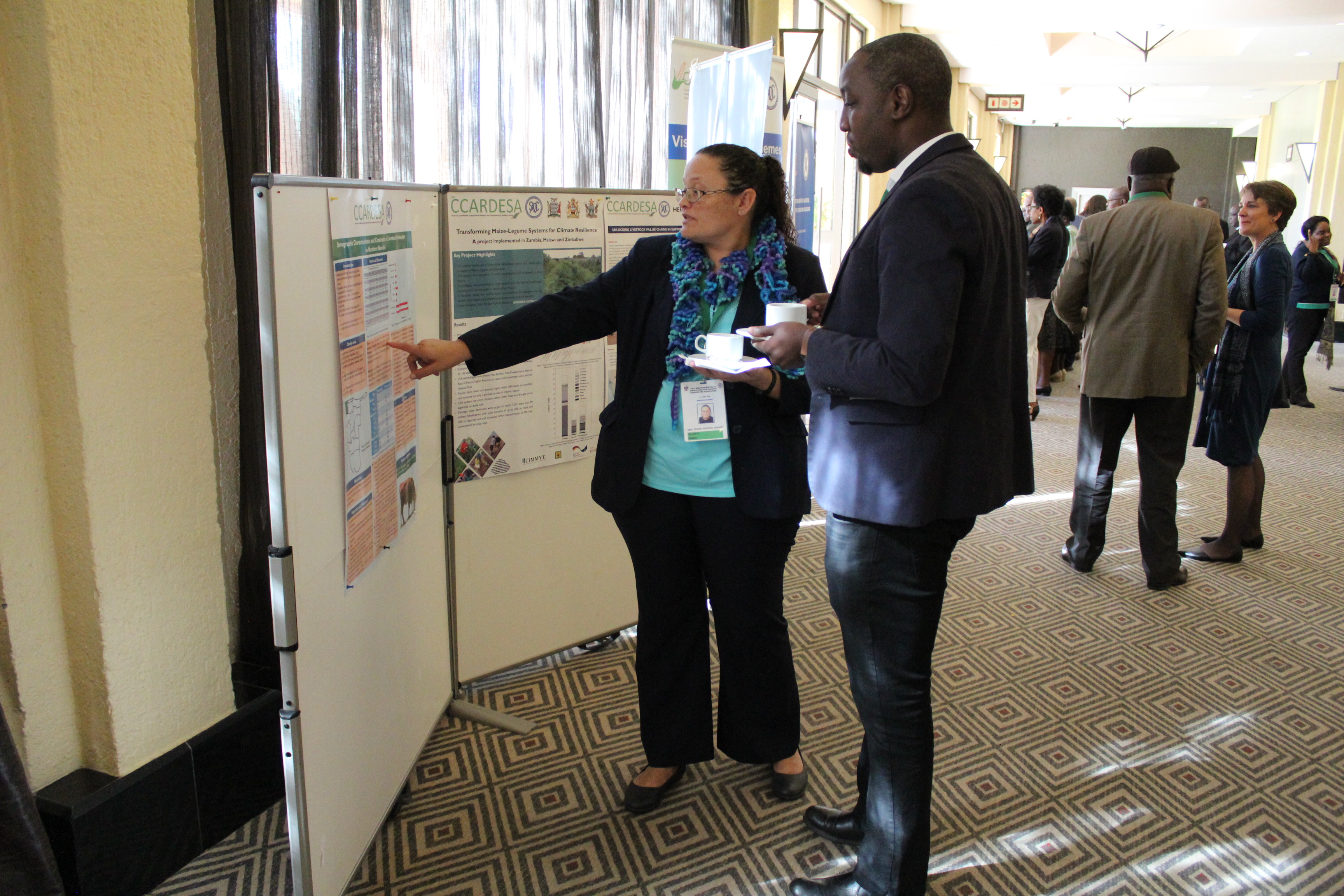 CCARDESA is exhibiting at the SADC Ministers Meeting of Agriculture, Food Security, Fisheries and Aquaculture in Windhoek, Namibia which will run from 3 to 6 June 2019
The main purpose of the exhibition is to share CCARDESA's modus operandi as well as continue to encourage SADC member states to use the CCARDESA website and the Southern Africa Agricultural Information Knowledge System (SAAIKS)  for their information needs. CCARDESA has exhibited seven posters under its programmes including APPSA and Herding for Health. The posters showcase the Impact of APPSA in the three implementation countries (Malawi, Mozambique, Zambia),   the findings of the survey on livestock constraints in Namibia and the Climate Smart interventions in livestock and maize under the ACCRA Project.  These and the knowledge products which were exhibited at the booth attracted a lot of interest among the delegates. CCARDESA was highly commended for the efforts being undertaken to further the agenda of agricultural research and development as well as positioning itself as a dependable knowledge broker in the region. The delegates recommended the need for CCARDESA to undertake more livestock interventions.
The delegation from Namibia which included the Director of Agricultural Engineering,  Mrs Mildred Ndunda Kambinda, National Programme Manager for Namibia National Farmers Union,  Ms Daisy Nheta-Manungo and  Mrs Januarie Deidre, the Chief Scientific Officer at the Ministry of Agriculture was very excited to see the poster on Livestock Study in their country. Mrs Januarie Deidre was part of the team that conducted the study which took place in 12 constituencies of Omusati region of Northern Namibia and highlights diseases, lack of water and drought as the key constraints for Livestock rearing. Mrs Januarie Deidre is looking forward to seeing how the findings will help find lasting solutions for Livestock farmers in Namibia.
To learn more about the poster, please follow the link below. http://www.ccardesa.org/knowledge-products/demographic-characteristics-and-constraints-livestock-production-northern-namibia