CCARDESA's APPSA Programme Launched in Lesotho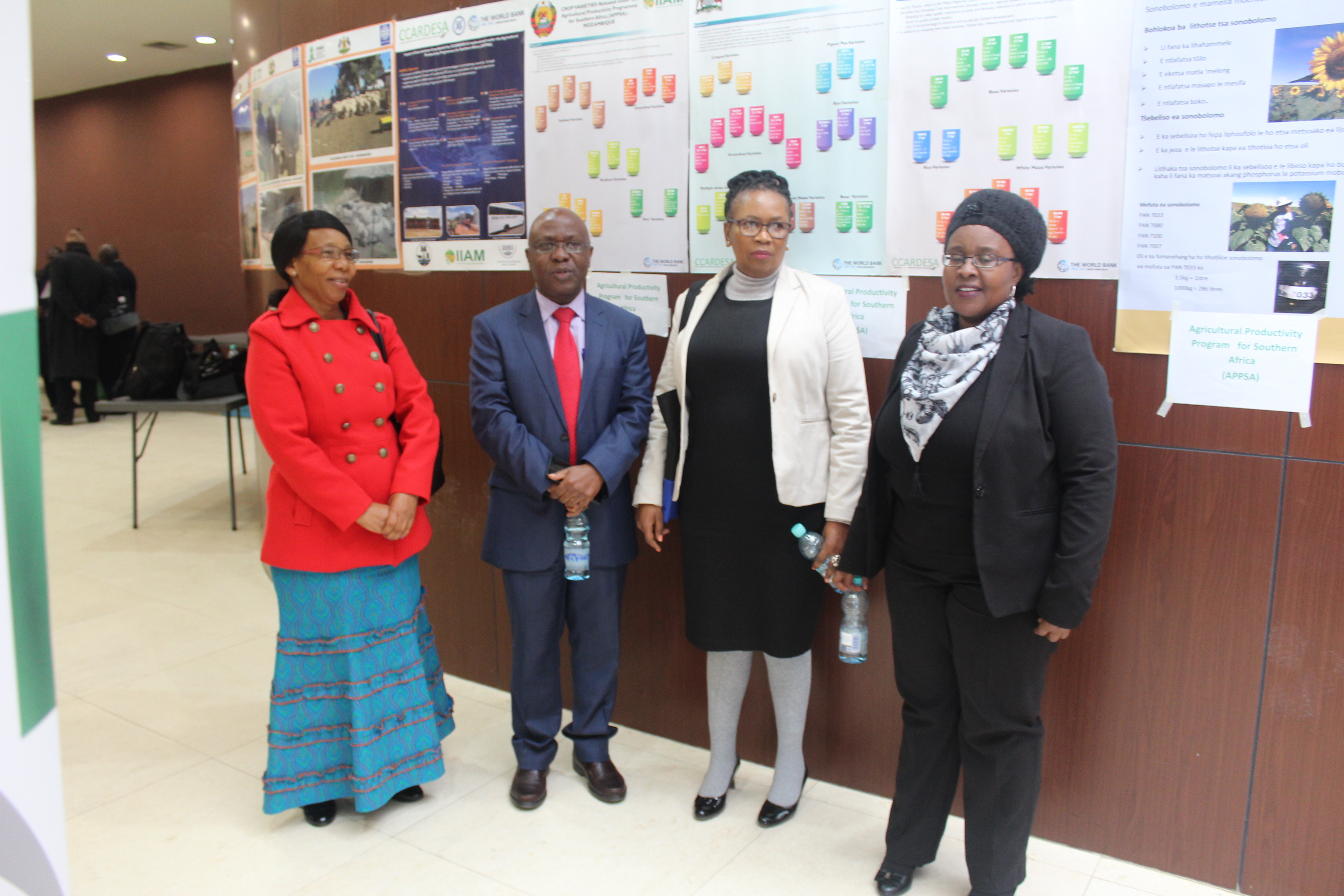 The Prime Minister of Lesotho Dr Motsoahae Thabane launched the Centre for Coordination of Agriculture Research and Development in Southern Africa (CCARDESA)'s  Agricultural Productivity Programme in Southern Africa (APPSA) Programme in Maseru, Lesotho today, July 24th, 2019. Lesotho brings the number of APPSA implementing countries to four, including  Malawi, Mozambique and Zambia. The Prime Minister of Lesotho Dr Motsoahae Thabane intimated that the launch of APPSA in Lesotho is an exciting event which brings a lot of expectations from the citizenry and the ministry of agriculture at large. APPSA 's main objective is to increase agricultural productivity as well as increase agricultural technologies, among others. The Ministry of Agriculture will implement the APPSA in Lesotho like anywhere else under the Department of Agricultural Research in tandem with other local research stations. APPSA Lesotho's primary focus is to prioritise horticulture, which includes vegetables, fruits and potatoes, among others.
 Dr Lefulesele Lebese, the Director of Agricultural Research in the Ministry of Agriculture said that APPSA intends to send up Centers of leadership in horticulture which will be informed by research from the University of Lesotho and other neighbouring countries in the region. APPSA will also support the upgrading of infrastructure in research institutions as well as strengthen the institutional capacity of the research stations so that they are capacitated to generate technologies that support sustainable agricultural productivity and improve the country 's food and nutrition security.
Lesotho lags in terms of agricultural productivity with only 30% locally produced agricultural products; It depends on other countries to supply the remaining 70%. Also, the agricultural sector only contributes slightly under 3% to the national gross domestic product (GDP). Therefore, APPSA could not have come at a better time as this when the nation is opening its doors and encouraging farmers to add to the nation's food basket.
Like any other country in the region, Lesotho has not been spared from the effects of climate change and is grappling with climate changes challenges, which have contributed to the increase in poverty levels. The rain season is intensive and shorter, leading to floods and drought, thereby reducing the food availability in certain parts of Lesotho, especially in the mountainous areas.
Therefore, there is a need to cushion all these challenges that Lesotho is struggling with, and climate-smart agricultural practices are part of the APPSA implementation package, and CCARDESA is optimistic that this Lesotho will make notable strides in this area.
The Lesotho APPSA programme is 6 years, 20Million US Dollars World Bank-funded Programme.  Lesotho, as a country, will contribute 2Million to support the programme. Lesotho World Bank Representative Ms Janet Entwistle they reiterated their commitment to support Lesotho to attaining food security and increase agricultural productivity as evidenced through their support to the two programmes that were launched APPSA and SADPII.  Dr Motsoahae Thabane thanked the World Bank for the financial support and assured them that the money would be used for the intended purpose.
In attendance was also CCARDESA executive Director, Dr Simon Mwale and APPSA Coordinator Dr Monica Murata.