Climate-Smart Agriculture (CSA) in the SADC Region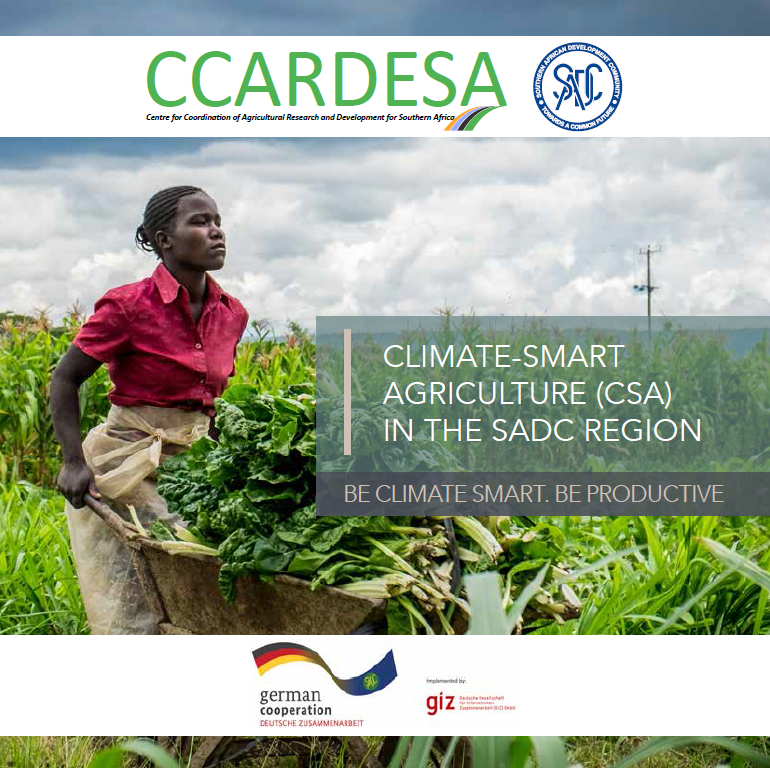 The Centre for Coordination of Agricultural Research & Development for Southern Africa (CCARDESA) has developed a new brochure on climate-smart agriculture (CSA) that helps stakeholders understand what CSA is and its impacts as it pertains to the SADC region. The brochure highlights how CSA practices can benefit farmers at the local level and provides contextual information to assist those looking for a broad overview of CSA. Furthermore, the brochure provides key information on the regional and international policy frameworks that supports CSA and the gender and youth dimensions of CSA.
This pamphlet is great for policy makers, regional actors and government officials to understand the major issues and impacts of applying CSA practices in the region.
For anyone interested in accessing the brochure, please find it linked below.  
For more information and comments, contact the following:
Centre for Coordination of Agricultural Research and Development for Southern Africa (CCARDESA)
Dr Baitsi Podisi
Research & Advisory Services Thematic Coordinator
Ground Floor, Red Brick Building,
Plot 4701 Station Exit Road
Private Bag 00357
Gaborone, Botswana
+267 3914997 Ext 211
"A food secure and prosperous Southern African region with vibrant rural livelihoods."