SADC Member States Meet to Discuss the regional Climate Change Agenda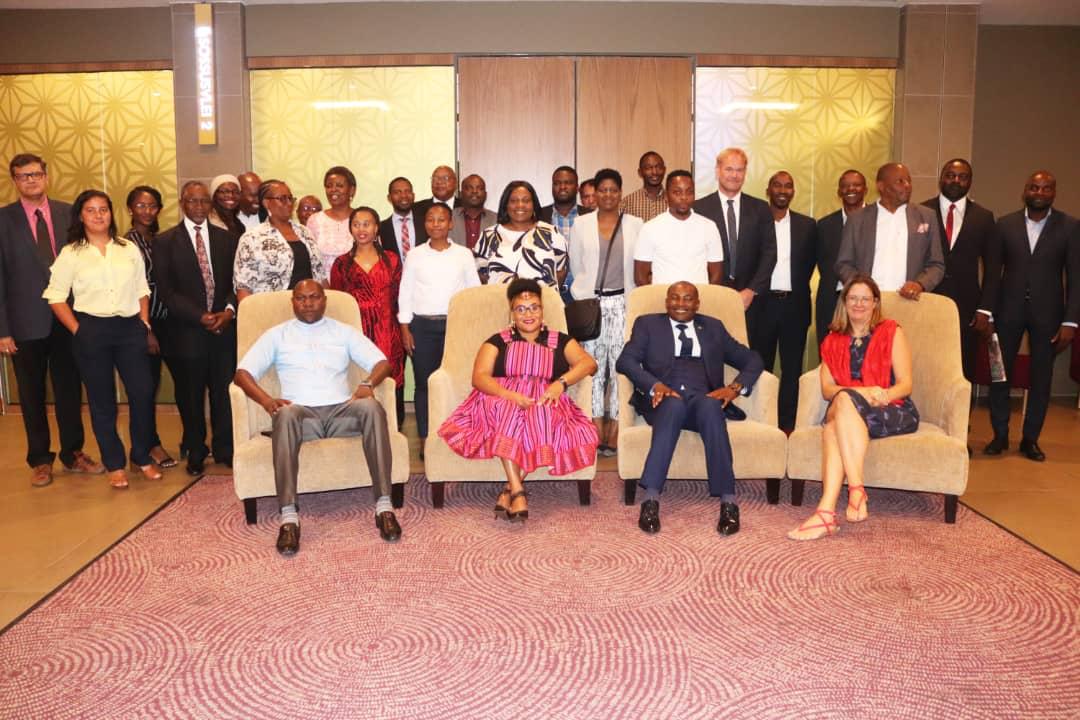 Participants of the SADC Climate Change Agenda in Windhoek Namibia.
Hon. Pohamba Shifeta, Minister of Environment and Tourism in a blue suit (Front Row) officially opened the meeting.
SADC Secretariat in collaboration with the Gesellschaft fur Internationale Zusammenarbeit (GIZ) and CCARDESA convened a meeting of SADC Member States from 19th to 21st February 2019 in Windhoek, Namibia. The objectives of the workshop were:
To review the

SADC Climate Change Strategy and Action Plan and to review the outcomes of the UNFCCC COP 24 including charting the way forward for climate action and seek available opportunities for a regional approach.

To provide a forum to SADC Member States to report on their implementation status of the Nationally Determined Contributions (NDCs) under the Paris Climate Agreement.
The workshop was attended by SADC climate change national focal points from ten member states, as well as a range of internatioal cooperating partners.
The workshop is a follow-on to the meeting which was held in 2015 in which the SADC Region developed a Climate Change Strategy and Action Plan, which was later approved by SADC Ministers responsible for Environment and Natural Resources. The Strategy was, however, not implemented and there have been a number of developments since then, including the adoption of the Paris Agreement and Sustainable Development Goals in 2015, as well as the Agenda 2063 of the African Union. Therefore the meeting agreed to revise the Climate Change Strategy and Action Plan to take in account these developments.
The workshop explored innovative financing mechanisms to mobilize resources for implementation of the region's climate-related strategies and programmes so that the resources cushion the effects of climate change. Funding sources and opportunities for SADC's accreditation to the Green Climate Fund (GCF) were explored, and the participants were optimistic that great strides can be made through a regional approach.
Additionally, SADC Member States shared their NDC status reports (successes, needs, challenges) which were impressive. Countries mapped their current status and way forward to further enhance their national climate action processes. They remain committed to embracing positive inputs that reflect and address the region's unique circumstances, the emerging opportunities, and needs as it continues to respond to climate change. Next steps will be agreed upon and be presented to Ministers responsible for Environment and Natural Resources for their consideration.
CCARDESA was represented by the Acting Executive Director, Dr. Simon Mwale, and the GIZ ACCRA Program Advisor Dr. Wiebke Foerch.